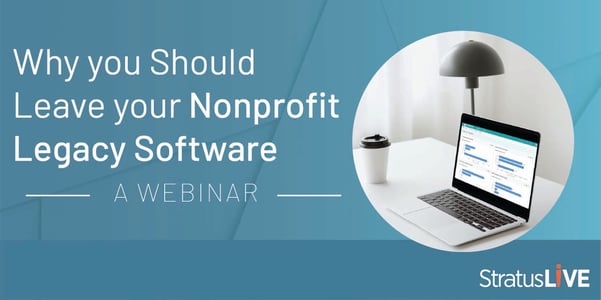 Nonprofits most likely to thrive in today's digital-first society are those that embrace technology as part of their fundraising activities. Those organizations that have digital strategies beyond fundraising are considered digitally mature.
Legacy nonprofit software may be holding you back from achieving digital maturity. In this webinar, we'll discuss the challenges associated with legacy systems including:
Bolt-on point solutions that create data silos and a disjointed user experience
Risk of customization projects versus a proven product
Poor security protocols
Lack of subject matter expertise in the nonprofit industry
We'll also provide you with talking points to advocate for a modern, commercialized platform with one consolidated solution.